I haven't enjoyed New Girl too much this season—the relationships seem forced, Jess is more pathetic (as in pathos) than spunky, and the hilarity is being single-handedly carried by Schmidt. But last night's episode "Cabin," be it the absence of spiritless yelling or the presence of spirits (i.e. wine, a la the champagne-induced #hashtagrampage of 2012), I heartily enjoyed. To share:
Jess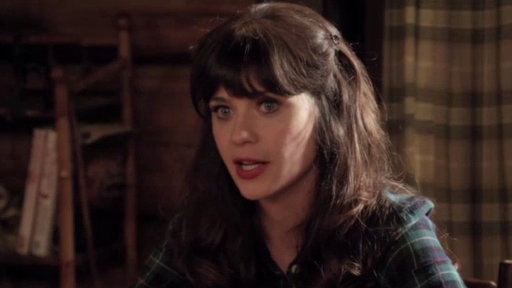 Absinthe? Absinthe… has killed so many of our most famous painters.
Nick
The last time I tried absinthe, I tried to put my car in my pocket.
Winston
Schmidt… I could really go for some crack.
Schmidt
What? You mean… cocaine.
Look at our people. Look what we've given to this country.
Jazz… the management of jazz musicians…
Bravo, New Girl. Let's hope this is a good sign for the new year. Speaking of… have a good one!